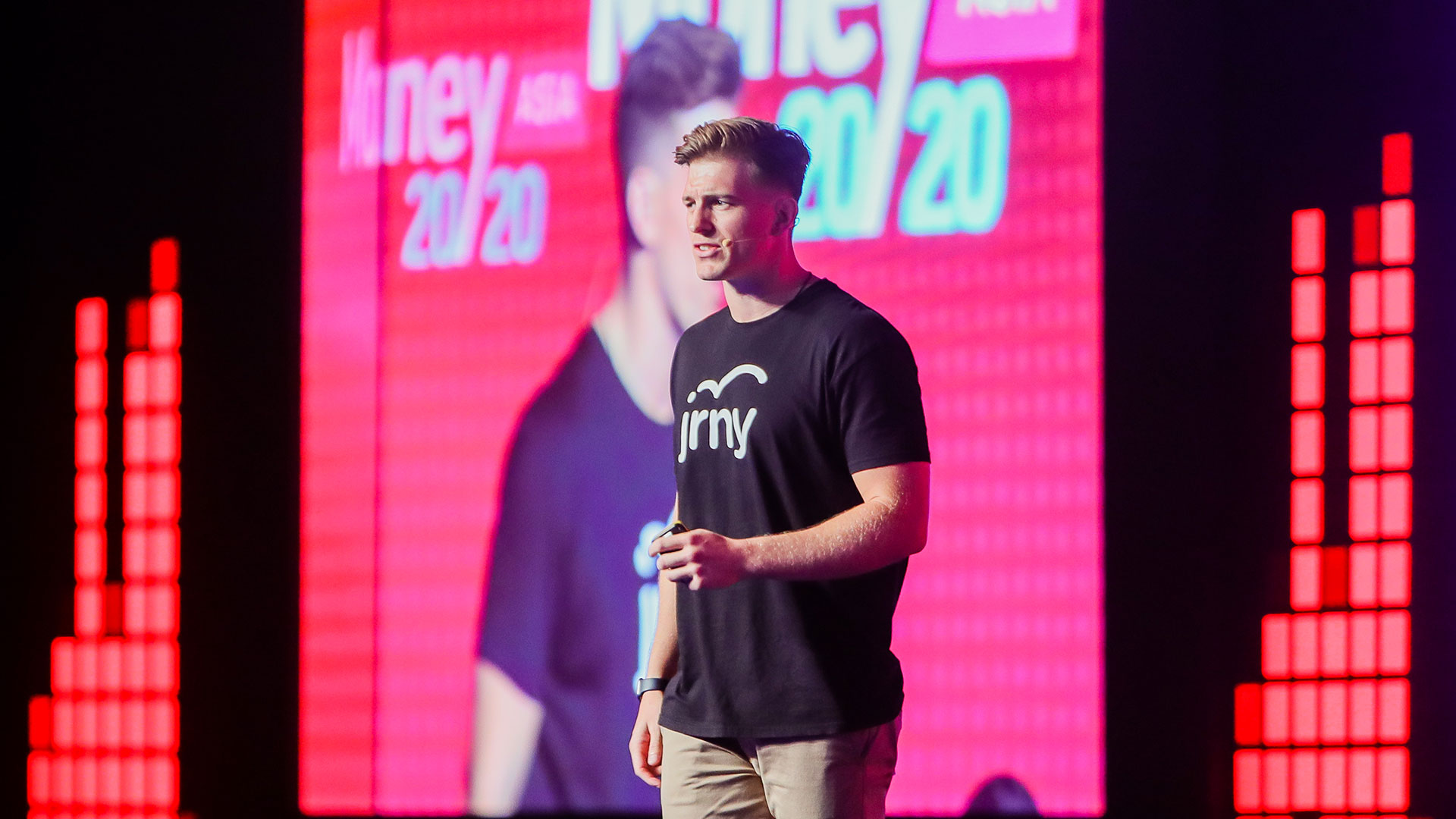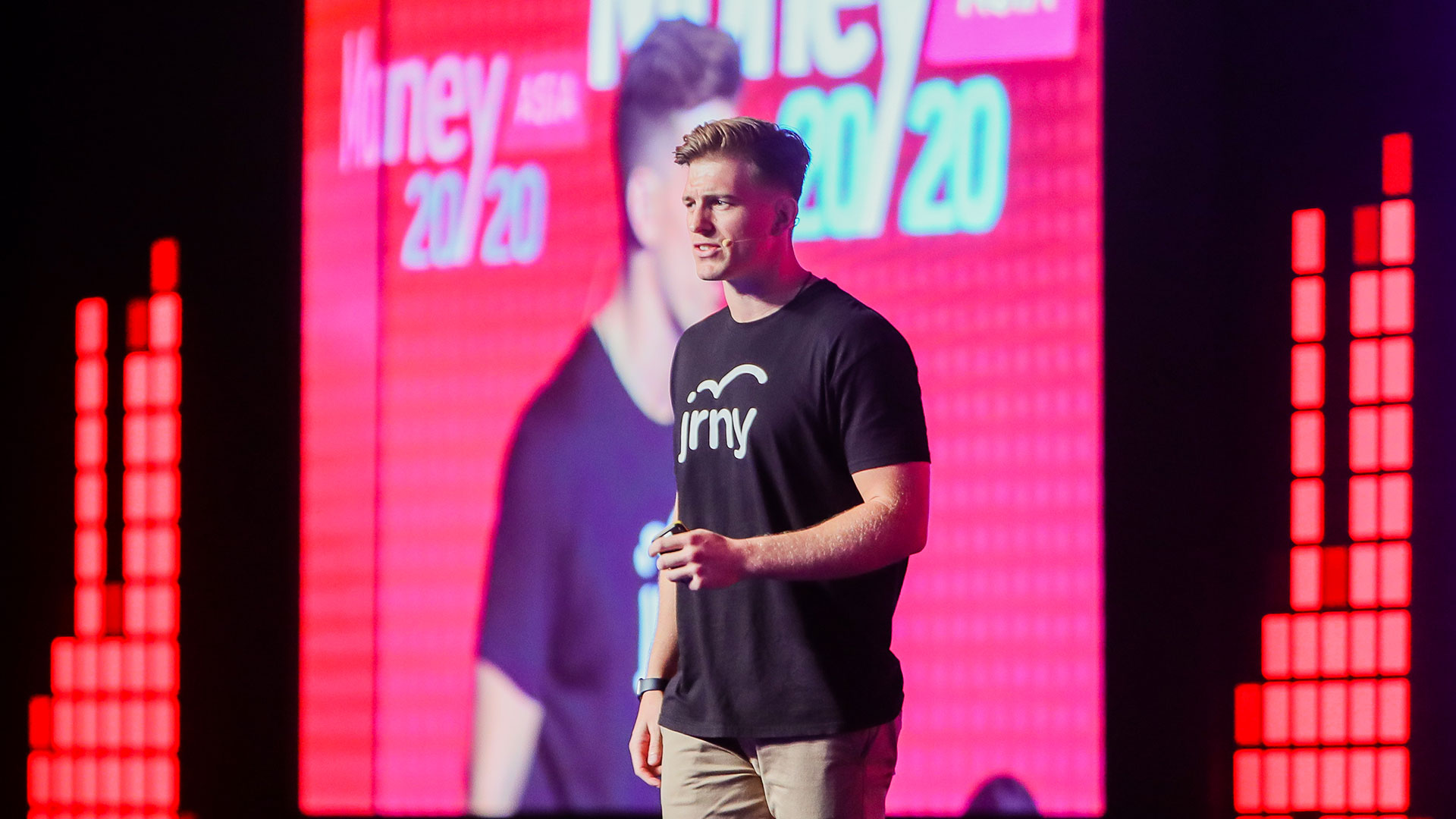 When you're training to be a swimmer, looking at the black line twenty-five hours a week really makes you mentally tough.
So, when things don't go your way in business, giving up is just not the way you're built.
That's the mindset of Michael Lovegrove, the founder and CEO of JRNY, a New Zealand-based tech start-up with global aspirations.
'If there is an obstacle in front of me, I work out how we either go through it, over it or around it,' Lovegrove says.
'That mentality really helps build a great business and a resilient team.'
THE RIGHT INSURANCE POLICY
Funded by multiple parties including the Ice Angels, Enterprise Angels and Angel HQ in New Zealand, plus venture capital fund K1W1 and Artesian Venture Capital in Australia, JRNY has raised $2 million in the three years it has been operating.
JRNY's high level mission is to make sure more people can rest easy knowing that they have the right type of insurance at the right time.
'The world is US$1.2 trillion underinsured and we want to help change that,' says Lovegrove, 'so we're working with insurance providers to help them protect people better.'
DIGITAL INSURANCE DISTRIBUTION
The JRNY team has developed an intelligent insurance distribution product which insurers can utilise as white label solution.
For the consumer, it offers a digital interaction with an insurer that transparently informs them about insurance, helps them make an informed decision, and can then either guide them through quote and purchase, or refer them to an appropriate agent.
Lovegrove says one of the main benefits of the technology is that it can circumvent the serious misconduct that can arise when a purchasing decision relies on an agent with a financial incentive to sell a product.
'When you pass the responsibility of choosing insurance from a person to an algorithm, there's no financial incentive, so the right consumer will get the right policy,' he says.
'In addition, the consumer is going to understand why they need that particular insurance policy.'
PARTNERING WITH INSURERS
Rather than distributing insurance, the JRNY team partners with insurers who already have the reach and the products.
He argues there's a real issue with the insurance distribution model with money being spent in the wrong area.
'This needs to be fixed. The Australian bushfire experience proves people are losing loved ones or belongings in the worst catastrophes we've ever had.
'Making sure people have the right type of insurance is absolutely pivotal. At JRNY, we're passionate about keeping society in a safe equilibrium.'
FASCINATION FOR START-UPS
Lovegrove, who and represented New Zealand in swimming and water polo and loved drama, studied science and commerce at university.
However, rather than following that path to professional services, Lovegrove found himself more interested in start-up companies. He joined health tech start-up Holis Technologies before he had finished his degree.
'I got elevated quite quickly into a head of products role and that's when I decided I wanted a professional career in products and leading a team towards a common goal,' he recalls.
JRNY IS BORN
By the time he was 23, Lovegrove had founded two start-ups after working with New Zealand Telco Spark as an agile delivery lead.
'I didn't like how long it took to do things at Spark, so I ended up starting my own business,' he says.
The precursor to JRNY, Lovegrove describes this first company, Bot the Builder, as a 'flat play'.
'We were basically just mucking about with artificial intelligence, we didn't really know what we were doing to be fair,' he says.
'We realised we needed to solve a real problem, not just build technology for technology's sake. No one will be fulfilled by that.'
SOLVING A WORLD PROBLEM
After some discussion and research, the team came up with the purchasing process of insurance as a massive problem contributing to a serious protection gap worldwide.
For Lovegrove, starting is always the easiest part.
'The challenge is making it real, getting people to buy into the mission you are driving and making your mission their mission,' he says.
'You need to have the right amount of personal conviction to convince investors that your idea makes sense.
'Personal investments are very hard to elicit, no one's going to invest in something they're not convinced is going to be successful.
'You need to show them that you have the right people in place and give them evidence that your product is fixing the problem.'
UNIQUE IN THE MARKET
But Lovegrove is now confident that there is very little on the market that matches the current JRNY offer in terms of needs analysis and functionality.
'There are a lot of insurtechs with new types of cool products, but how does a customer know they need them?
'We come at it from a different more pragmatic angle. Our biggest competitors are not other insurtechs, but internal teams who believe they can build the platform themselves or they have a broker agent network that's against it.
'I'm yet to come across a company with anything similar to ours.'
ADVOCATING FOR INSURTECH PARTNERSHIPS
At the 2020 Insurtech Conference, Lovegrove is keen to get across the urgent need for insurers to partner with insurtechs.
'Insurtechs can serve the consumer better so insurers should be looking at ways they can either change or fast-track their internal processes to make it possible for those relationships to work,' he says.
'Because most insurers are risk averse, they might take 12-18 months to make a decision but in insurech start-up land that is the difference between staying in business or not.
Lovegrove's argument is that if you're risk averse, you should be working with insurtechs. Insurers that don't run the risk of being left behind their competitors.
Once you start to work with smaller, more nimble organisations, the growth is exponential as you start to deliver more.
'But the longer it takes you to get started, the harder it will be to catch up and you'll end up missing the boat.'
GLOBAL ASPIRATIONS
With a market presence in Australia, New Zealand and Singapore, Lovegrove makes no bones about the fact that JRNY has global aspirations.
'We're not here to muck around, we see ourselves operating from multiple continents on a larger scale in the very near future.
'By the end of the year we're planning to double our team and have offices around the world within five years, helping insurers to distribute the right policies to the right people in the most cost-effective way.'
But Lovegrove also concedes there's a mental switch for consumers to make.
'There shouldn't be anyone who loses or goes without, everyone who is not affected by a loss should be comfortable that their premiums are helping people who might otherwise have nothing,' he says.
'If we're not insuring people who are high risk what is the point? The purpose of insurance is to spread the risk evenly, and that's a deeper ethical issue.'
Meet Michael Lovegrove at the 2020 ANZIIF Insurtech Conference.