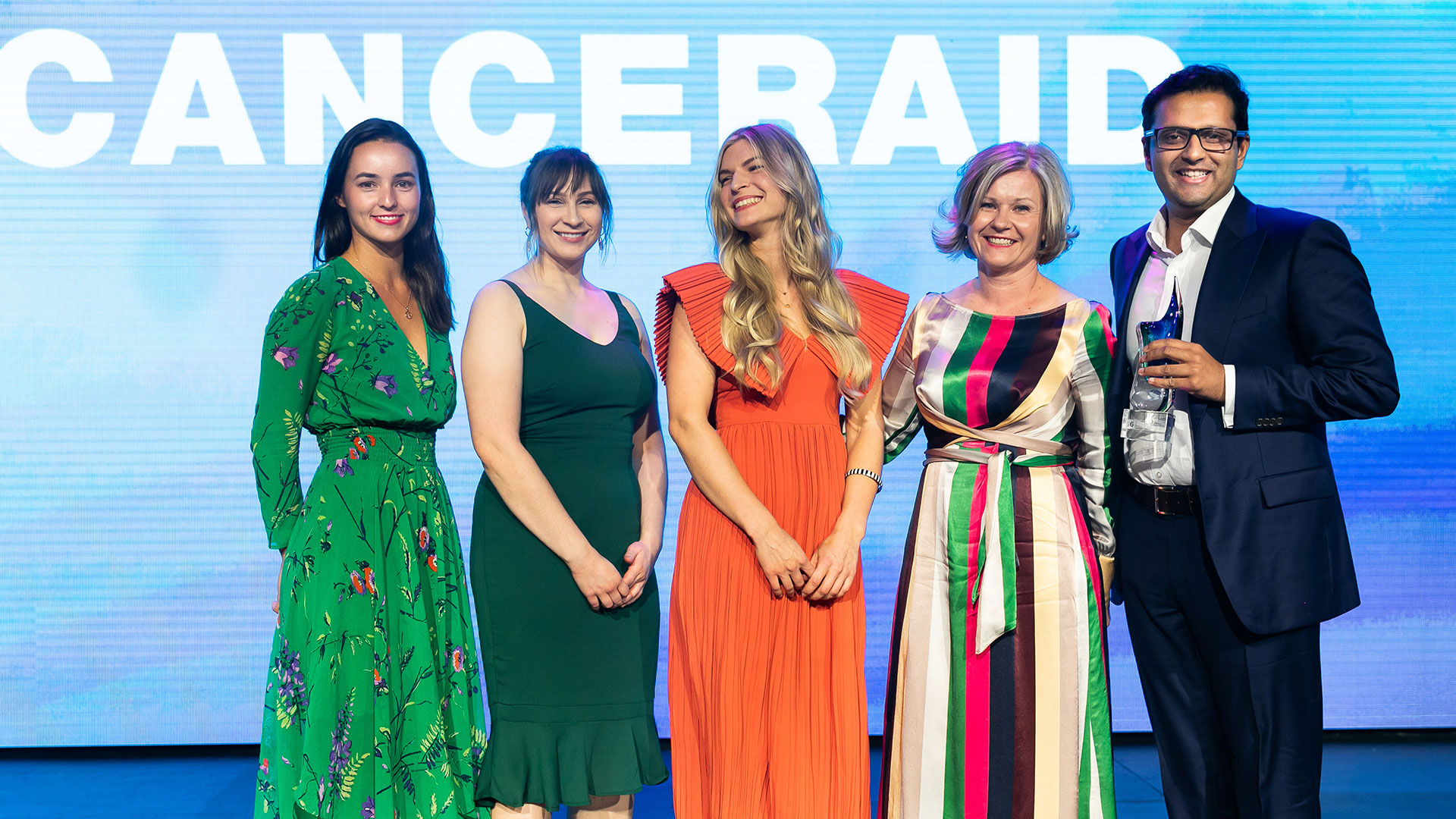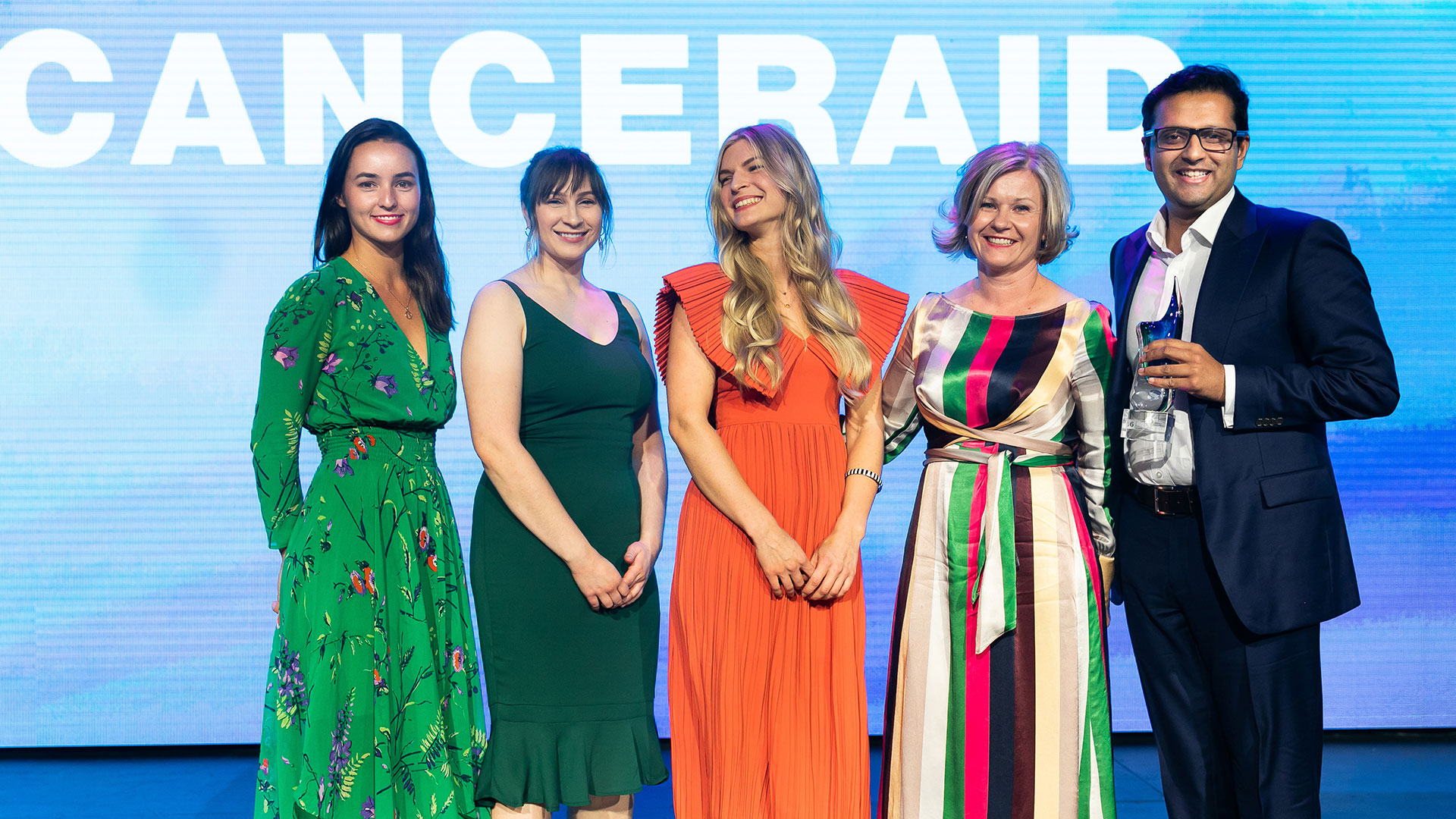 A diagnosis of cancer is not always a death sentence these days, but for patients the journey is nevertheless an arduous one, both emotionally and physically.
COMPELLING REASONS
In working-age people, cancer diagnoses in are increasing, with nearly half of adult cancer survivors younger than 65 years.
This has a negative impact on employment with 38 per cent of patients failing to return to work after successful treatment.
In addition, a significant proportion of cancer survivors continue to struggle with residual medical or psychological problems following disease.
For life insurers, an effective solution is needed to mitigate the commercial and health risks of cancer patients who struggle to effectively navigate their treatment.
ANSWERING THE CALL
As a junior doctor training in Radiation Oncology, Dr Raghav Murali-Ganesh decided it was his calling to work exclusively with cancer patients.
In the clinical setting over the last decade, it was clear to Murali-Ganesh that there had to be a better way to communicate with patients.
'As the world around me was evolving, I saw the use of technology improving every-day lives, but it didn't translate to health services,' he says.
'We have such antiquated processes in terms of how we interact with our patients and this shouldn't be the case for such important conversations.'
At Chris O'Brien Lifehouse, a specialist cancer hospital attached to the Royal Prince Alfred (RPA) hospital in Sydney, Murali-Ganesh remembers a patient who asked him for the notes he had made while discussing her upcoming treatment.
'To me, that's just my scribbles, but to her it was a really good explanation of what treatment and side effects she was going to have,' he says.
THE TECHNOLOGY TO INFORM
In collaboration with another doctor who shared his frustrations, Murali-Ganesh came up with the concept for CancerAid, initially as part of a proposed upgrade to the department's information systems.
'We soon realised the solution needed a more sustainable business model,' he says.
'Innovations come out of the clinic every day and most of them have great clinical applications, but they don't have a strong commercial basis for why they exist.'
Murali-Ganesh was determined that his new solution would be able to sustain itself and show a return on investment while in development.
LEARNING THE ROPES
To that end, CancerAid became an inaugural cohort company of the HCF Catalyst run by corporate accelerator Slingshot.
This program followed a 12-week immersion of the company and its founders in lean start-up methodology.
Murali Ganesh says CancerAid was also fortunate to be mentored by Running Lean author Ash Maurya during the program.
The outcome, he says, was an 'industry- grade enterprise smartphone application that meets rigorous clinical, technical and regulatory requirements in Australia and the US'.
THE LIFEHOUSE GIFT
Headquartered in Sydney, Australia within Chris O'Brien Lifehouse, the CancerAid development team has been granted approval by the RPA's ethics committee to directly access cancer patients who contribute to the improvement of user experience.
'We go down to the chemo suite and get consent from patients undergoing treatment who offer feedback and advice on our design and our technology in terms of user experience,' Murali-Ganesh confirms.
'Before they finish their infusion six or eight hours later, we go back down and show them the changes to the build that we made based on what they told us in the morning.
'We feel privileged to be able to deliver such an extraordinarily short and powerful feedback loop.
'We've made a hundred changes to our app because of unique, progressive institutions like Chris O'Brien Liifehouse and we are very grateful to them.'
CANCERAID APP AND COACHING
In 2016, CancerAid launched its free smartphone app for patients affected by cancer to log their symptoms, giving clinicians more data for assessing their wellbeing.
It is currently the number 1 cancer iOS app in Australia, the US and UK with over 20,000 end users in 54 countries.
In addition, to the app, CancerAid offers a coaching program to provide a deeper level of engagement with cancer patients.
Developed with input from cancer survivorship clinics, the coaching focuses on encouraging behavioural change that results in patients taking control of their wellbeing.
In turn, this boosts rates of recovery.
While it's important to Murali-Ganesh to offer the app to patients free of charge, revenue is generated by partnerships with hospitals, insurers and pharmaceutical companies for the coaching service.
'We provide our partners with a commercial version of the coaching program which benefits them with an added layer of engagement with their customers.
'It avails them with data and delivers a return on investment as patients access more downstream rehabilitation services.'
CANCERAID PARTNERS WITH LIFE INSURERS
CancerAid recently partnered with life insurers to offer its app and health coaching program to patients covered under an insurance policy in a six-week pilot.
The program has been rolled out across AIA Australia, MLC Life Insurance, icare, NSW Fire and Rescue, MunichRe and Recovre.
It combines continuous patient engagement, a digitally delivered curriculum with evidence-based education, accountability and the personalised support of a CancerAid health coach to achieve patient engagement and behavioural change at scale.
'The multi-billion challenge for most chronic care management is to achieve the behaviour change element including exercise physiology, diet, nutrition, sleep and overall mental health for optimal health outcomes,' says Murali-Ganesh.
'These changes add to an already overwhelming patient experience defined by complicated treatment regimes, pain and disability associated with disease, and often fragmented care delivered by different providers.'
BOOSTING ACTIVITY
According to Australian studies, up to 70 per cent of cancer patients are insufficiently active.
'The research has found that poor patient engagement with cancer care can pose barriers to patients returning to wellness and work.
'For insurers, poorer return-to-wellness and work outcomes may result in increased income protection and disability support costs, particularly if ongoing trends in patient engagement are not reversed.'
To address this issue, the AIA Australia pilot saw CancerAid Health Coaches assigned to periodically check in with each patient enrolled in the service through phone calls and text messages.
'This fosters higher levels of patient activation and engagement while encouraging accountability to behavioural change goals,' Murali-Ganesh explains.
'In addition, patients were offered a six-week digital health curriculum with clinician-vetted content in the form of feature educational articles and video content is provided.'
TRACKING SYMPTOMS
The CancerAid mobile app allows patients to track their wellbeing and includes an accountability loop to encourage program completion.
This is important as recent randomised evidence has revealed that cancer patients who regularly log their symptoms improve clinical outcomes including patient satisfaction, reduced admissions and improved overall survival.
Murali Ganesh says the AIA pilot program has enrolled 52 patients since inception and contributed to patients returning to work on a sustainable basis.
'Patients enrolled in the program are 4.2 times more likely to log their symptoms than general users and they are logging their symptoms 5 times more frequently,' he says.
Of the patients who completed a post-program feedback form in the pilot, the average NPS score was 81 per cent.
'As the data matures, improved RTW [return to work] outcomes will drive clinical and commercial outcomes,' Murali-Ganesh says.
'In addition, this ROI does not account for the high satisfaction scores, improved claims experience, operational claims benefits and reputational gains CancerAid might bring.'
A WINNING TEAM
CancerAid's industry recognition for innovation includes the 2017 Best Global Start-up awarded by Sir Richard Branson and Steve Wozniak and more recently, the 2019 ANZIIF InsurTech Program of the Year.
Of the ANZIIF accolade, Murali-Ganesh says he was very proud of his 12-strong team.
'When you develop something new for a sufficiently large and well-established industry like the life insurance industry, it certainly requires your whole team to participate, it can't be done by just one or two people,' he says.
'Twelve months ago, when we pitched our thoughts about how to respond to some of the life insurance industry's challenges, we hadn't actually tested our program on a single patient.
'Now we've helped over 250 patients and we've seen some really great outcomes.
'To deliver from zero to 250 in 12 months means we have a really great team and that's something I'm exceptionally proud of.'
SENSE OF GRATITUDE
Murali-Ganesh adds that none of CancerAid's achievements would have been possible without the company's commercial partners.
'I feel a sense of gratitude more than anything else,' he says.
'Developing a new program and being recognised as one of the top tech programs was a nice validation of the work we've done.'
Looking ahead, he says he hopes to expand CancerAid's reach by enrolling more patients and developing the scientific literature that supports it.
'We've got four clinical studies that are currently rolling out sessions to demonstrate the receptiveness of our program in a clinical setting under a specific research protocol,' he says.
While the business has received many invitations to expand its app and services into chronic illnesses other than cancer, there are no immediate plans to do so.
'There's still a lot of work to be done on cancer over the next 12-18 months,' Murali-Ganesh says.
'We are exploring the opportunities, but this work is still at an infant stage.'