Risk Management Practice for Hong Kong Corporations and Work Injury Risk Mitigation
Details
Time and date:

Wednesday, 23 November

9:30 am - 5:00 pm (HKT)

Venue:

HKUST Business School Central*

1501-02, Hong Kong Club Building, 3A Chater Road, Central, Hong Kong

Price:

Insurance Practitioner | $300 HKD^ ($55 AUD)

Non-Insurance Practitioner | $600 HKD^ ($110 AUD)

^The actual amount deducted may vary due to the exchange rate.

CIP points:

6 IA CPD Hours

(Absent from the class for more than 15 mins will cause IA CPD hours deduction.)

Speaker:
View the speaker
*Note: To enter the venue, participants MUST agree to the venue requirement. See details on the Registration Form.
About
This face-to-face workshop/CPD course will explore the risk management strategy and work injury risk mitigation arrangement in the Hong Kong market at an advanced level. This workshop will be delivered in Cantonese.
Participants who complete the workshop will receive a digital certificate via email within 3 business days after the workshop.
For further information about this workshop, please contact Jessica Pan, Operations Manager - Greater China.
Outlines
Morning Session
The advanced principle of risk management
Strategic risk management process and risk mitigation arrangement
Risk mitigation for Hong Kong corporations
Risk management plan, risk transfer solutions and cost estimation
Afternoon Session
Key requirements of Hong Kong Employees' Compensation Ordinance Cap. 282
Work injury management practice and risk mitigation arrangement
Key requirements of Occupational Safety and Health Ordinance Cap. 509
The advanced principle of Occupational Health and Safety Management
The key coverage and exclusions of Employees' Compensation Insurance
Learning Outcomes
At the end of this workshop, participants will be able to:
Assess and manage risk management process and practice in different corporations,

Develop corporate risk management frameworks in compliance with regulatory requirements and ethical standards,

Apply a broad range of risk management knowledge and risk transfer insurance solutions,

Reflect on the current risk environment to establish a risk management plan for risk management cost projection and management,

Assess and manage work injury cases in different corporations,

Develop work injury management framework, systems, and procedures in compliance with OHS regulations,

Apply management a broad range of OHS knowledge and risk transfer solutions,

Reflect on the current working environment to establish work injury management guidelines and risk mitigation arrangements.
This event is cancelled. Contact

[email protected]

for further assistance.
---
Speaker
Tony Lee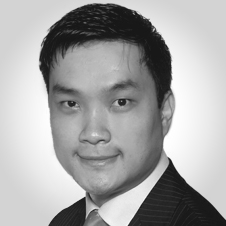 Chief Agency Leader
Marsh Hong Kong
Tony Lee is the Chief Agency Leader and Director of Marsh & McLennan Insurance Services Limited responsible for managing Marsh Agency business in Hong Kong. Prior to this role, Tony was the Chief Business Officer of Marsh Macau responsible for leading and driving business strategy as well as managing the team in Macau. Marsh McLennan is the largest insurance broker and risk advisor in the world.
Tony has over 20 years of experience in the Insurance Industry specializing in strategic management, risk underwriting, insurance broking, enterprise safety management and employee benefits consulting. Prior to Marsh, Tony was the Assistant Vice President of Allied World, the Executive Director of Seascope and the Director & Chief Representative of Willis Macau.
Tony is a Fellow of the Australian and New Zealand Institute of Insurance and Finance (ANZIIF) and he holds a Doctor of Philosophy, a Master of Laws, a Master of Business Administration and a Bachelor of Business Administration Degrees. He is also a part-time lecturer of The Chinese University of Hong Kong, The Hang Seng University of Hong Kong and Vocational Training Council.