Cameron Watson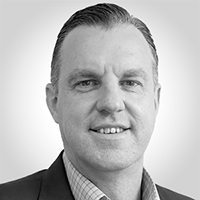 Head of Strategy
Fuse Recruitment
After a 23-year insurance career with CGU and Allianz, where he held a variety of senior leadership roles across sales & distribution, strategy and operations, Cameron made the move to Fuse Recruitment in 2014 and now leads the Group's strategy function.
In his role, Cameron drives strategic direction across all elements of the business to ensure there is a direct alignment between the long-term vision the owners have for Fuse and the execution of their strategy with our people, industry sectors, customers and candidates.
With his passion for people, developing relationships, driving long-term value in business and positioning Fuse as a true industry partner in the specialist sectors they operate within, Cameron plays an integral role in helping shape the future direction of Fuse and contributing to their long-term success.
Fuse is a specialist recruitment agency with over 60 people nationally. They are an ANZIIF Corporate Supporter and committed to their role in continuing to promote the industry as a great career choice and connecting people with opportunities to achieve their dreams within the insurance market.
Katrina Guthrie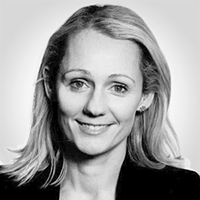 Head of HR Australia & NZ, Human Resources
Chubb
Katrina is an experienced Human Resource Executive with a demonstrated history of working in the financial services industry for the past 21 years.
Whilst beginning her career in Psychology having completed a double degree in the field, she surprisingly found herself enjoying the commercial experience she received in working part time in the Insurance industry, refocusing to become a Product Manager in Corporate Super and Life Insurance for AMP.
Kat complemented her psychology qualifications with a MBA specialising in HR giving her the curiosity to transition to Human Resource roles, thriving on developing people strategies to create cultures of high performance for better business outcomes.
Kat has extensive experience in large scale change programs and transformation initiatives, working with Suncorp for 12 years, starting when they integrated with Promina. She has worked for both manufacturing and corporate organisations, spending most of her career in Insurance.
Kat joined Chubb as the Head of HR at the start of 2020, weeks before the declaration of the global pandemic. Her curiosity, quest for learning and strength in problem solving, has driven results in complex environments.
Kat has a passion for supporting leaders and workforces in building resilience and strength through People strategies that focus on capability development, diversity and physical and mental wellbeing programs, enabling people to bring their best selves to work for personal and business success.
Benjamin Whitfield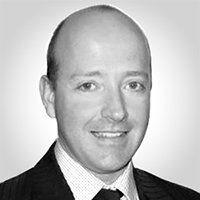 Global Head of Executive Search & Talent Acquisition Leader - Pacific
Marsh
As the leader of the Pacific Talent Acquisition function for Marsh McLennan, Ben has rebuilt, rebranded, and realigned the service delivery model improving both business and candidate outcomes.
In recognition of the achievements and progress made, Ben has also taken on the additional responsibility of Global Head of Executive Search (supporting more than 75,000 colleagues globally). This is the first Global Talent Acquisition role held outside of the US (New York) in the company's history.
As the Global Head of Executive Search at Marsh & McLennan Companies, Ben is responsible for attracting and recruiting the best senior talent internationally to support current and future business leadership needs. This is achieved through leveraging collective experience to identify, assess and recruit leaders who can drive future growth and success.
As the Talent Acquisition Leader - Pacific at Marsh & McLennan Companies, Ben is responsible for the design, development and implementation of highly effective, results-driven recruiting strategies leveraging people, processes, and systems.
Prior to joining Marsh McLennan, Ben has enjoyed a successful career leading large scale recruitment teams and operations, pioneered inclusion and diversity activities, and has been recognised by both AHRI and the Australian Human Rights Commission for services to the community, candidates and business professionals.
Details
Time and date:

23 March 2022, 12:00pm - 1:00pm AEDT*
*Please visit Time and Date to establish the start time in your local time zone.

Venue:
Online
Price:
$35 AUD | $37.50 NZD
CIP points:
1
Speaker:
View the speakers
Registrations closed | Browse upcoming events
About
The 'War for Talent' has been a common phrase used within our industry for many years.
More recently, we have heard thoughts and views about 'The Great Resignation' and how this will add further pressure on the availability of talent within our industry.
Clearly, COVID-19 has had an impact on the way we work. For some, this includes reconsidering what they are looking for in their career and the employer they choose to work for.
In this webinar, a panel of three leading experts will discuss approaches to managing talent, recent and upcoming changes in the employment market, and what is driving the talent gap within the insurance industry.
This is your chance to better understand the challenges our industry faces, and be ready to capitalise on the opportunities that are arising.
This session is ideal for anyone seeking to better understand:
What is happening in the Australian employment market, now and over the coming years

What changes have occurred in the way people work and the drivers of talent attraction and retention

What are the challenges we face and opportunities we have when it comes to talent management as an industry

How can we best tackle the challenges and capitalise on the opportunities with talent in our market
For further information about this professional development program, please contact Sara Cheong, Sponsorship Executive.
Learning Outcomes
At the end of this webinar, attendees will be able to:
Describe the current Australian employment trends and the drivers behind these within the insurance industry

Discuss the predictions for 2022 and beyond

Understand the challenges and opportunities that the industry faces with talent management

Identify what employees are looking for when considering their careers in insurance

Explain talent management strategies and approaches to best manage through this next period in the insurance industry
Sponsorship
Are you interested in sponsorship opportunities for ANZIIF webinars? For more information on how your organisation can benefit as a sponsor of this leading professional development program, please contact Sara Cheong, Sponsorship Executive by phone on +61 3 9613 7200 or by email at [email protected].
---
Speakers