Details
Time and date:

18 May 2022, 12:00pm - 1:00pm AEST*
*Please visit Time and Date to establish the start time in your local time zone.

Venue:
Online
Price:
$35 AUD
CIP points:
1
Speaker:
View the speakers
Registrations closed | Browse upcoming events
About
For many, insurance is viewed as a commodity product that is not liked, but must be purchased. It is often associated with negative events such as illnesses or accidents, so insurance providers can already be on the backfoot when a customer first engages with them.
From a client's first interaction with a brand, a strategic approach to building client relationships is crucial to business success.
In this webinar, two industry leaders from Honan Insurance Group — Steve Pappas and Eliza White — join us to explore the considerations every brand should make when developing their customer experience strategy.
Taking inspiration from one of Honan's four core values, 'We See Our Clients', Steve and Eliza will discuss how their approach is anchored on being a partner, not just a transactional broker, and striving to add more, do more and create a genuine difference for clients.
During this session, you will learn how to ensure a positive customer experience, including:
Establishing a Service methodology

The importance of gathering and understanding your brand's Net Promoter Score (NPS)

The impact of a positive customer experience on loyalty, customer retention and brand advocacy

The advantages of an innovative culture and diverse workforce to support this strategy

How to change a negative customer perception into a positive one through your customer engagement



Are you providing a high-quality experience that creates lifelong customer relationships based on genuine communication, actions and trust?
For further information about this professional development program, please contact Sara Cheong, Sponsorship Executive.
Learning Outcomes
At the end of this webinar, attendees will be able to:
Explain how to build customer trust

Define the requirements and importance of engaging with your customers

Discuss approaches to engaging customers

Understand the key identifiers to engage with customers

Discuss why customer engagement is important in the insurance industry
Sponsorship
Are you interested in sponsorship opportunities for ANZIIF webinars? For more information on how your organisation can benefit as a sponsor of this leading professional development program, please contact Sara Cheong, Sponsorship Executive by phone on +61 3 9613 7200 or by email at [email protected].
Sponsors
Support

---
Speakers
Steve Pappas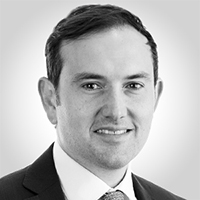 Head of Global and Networks
Honan
Steve has been with Honan since 2012 and oversees the direction of global strategy for the Asia Pacific region, encompassing business development and relationship management.
With his Accounting & Finance background, Steve has expertise in financial lines placement and client management. Steve is also heavily involved in the Worldwide Broker Network.
Eliza White
Managing Director - Honan Asia
Honan
Eliza joined Honan in 2019 and manages its Asia operations by overseeing both the Singapore and Malaysia offices. Eliza currently leads the Asia arm on its growth and development.
Before joining Honan, Eliza worked for Starr International Insurance across its offices in Melbourne, Hong Kong and Singapore, where Eliza specialised in underwriting, business development and operations.
Eliza holds a Bachelor degree in International Business and is a Senior Associate of the ANZIIF.