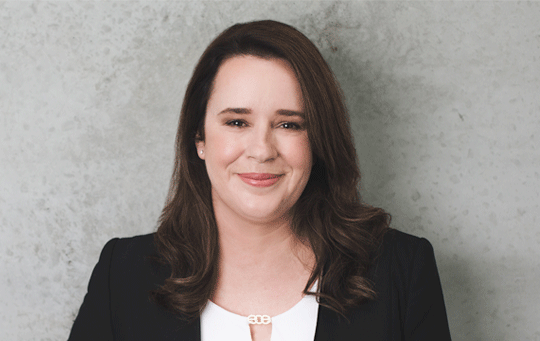 For Jo Broomhall, good leadership in diversity and inclusion means empowering your team members to actively participate in creating a more inclusive workplace.
As executive general manager of health and workplace solutions provider IPAR Rehabilitation, she makes it a priority to ensure her team of more than 400 people feel empowered to have their say in developing initiatives and strategies that improve workplace diversity.
Taking action on diversity and inclusion
The company's reconciliation action committee involves staff meeting regularly to look at different ways to advance participation from Aboriginal and Torres Strait Islander people, whether it be through their clients, customer base or employees.
'We've got some really great individuals who contribute to this group and have implemented things such as Indigenous place names in our email signatures,' she says.
'We have also screened Indigenous films for our team and bought screening rights, so that [the films] could also be viewed by Indigenous communities.
'That particular idea came about through one of my team members — some of our best ideas have come through our people.
'As a leader, it's about empowering your people to take action on diversity and make it meaningful to your business.'
Receivng recognition
In recognition of her contribution to championing inclusion and diversity, Broomhall is the joint winner of the 2021 Allianz Donna Walker Award for Inspiring Leadership.
This award was launched as part of ANZIIF's Year of the Insurance Professional in memory of Donna Walker, Allianz's former chief technical officer and a much-loved and respected industry figure.
Broomhall shares the award with Hoa Bui, managing director of Bui Advisory and non-executive director, AIA Health.
Bringing people together
As a company, IPAR recognises significant events such as National Reconciliation Week and NAIDOC Week, along with fundraising for causes that are meaningful to its diverse team, including RU OK Day, Pain Revolution and Australian bushfire relief efforts.
Broomhall also volunteers alongside her colleagues in the community with Ronald McDonald House Charities.
During COVID-19 lockdowns, she recognised the need for activities to bring her national team together and was instrumental in organising health and wellness events, cooking demonstrations and comedy nights.
'We hold events to build on our team culture, support our people and promote connectivity and inclusion across the country,' says Broomhall.
Closing the gap
Broomhall is proud that IPAR is an equal opportunity employer, with a workforce that comprises 73 per cent females and 27 per cent males. Just over two thirds of its leadership team is female.
'I'm really passionate about increasing female participation in the insurance industry,' she says, crediting mentors throughout her career — both male and female — with encouraging her to take the next step. She now seeks to do the same for others through IPAR's i-mentor program.
'Probably one of the most satisfying things for me as a leader is to help people grow and develop into a range of different roles,' she says.
'This isn't necessarily just leadership roles: it could be an account manager moving into a broking role or supporting people to step through the various ranks throughout their career and the industry.'
Lifelong learning
Having forged a successful career in insurance via a health degree in occupational therapy, Broomhall is an advocate for lifelong learning.
She has completed several courses run by the Personal Injury Education Foundation and is planning to undertake the Australian Institute of Company Directors' company directors' course to further round out her knowledge.
'I believe in making your development achievable — starting with small, regular habits that can have a positive impact on your career,' she says.
'In terms of my own self-development, I try to be well read. I try to read at least ten pages of leadership or business books each day, and I also like to start my day by walking my dog while listening to a podcast with a thought leader.'