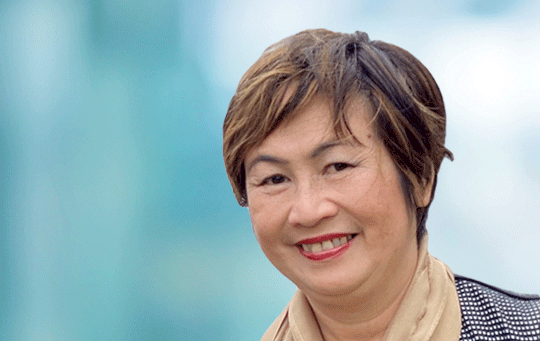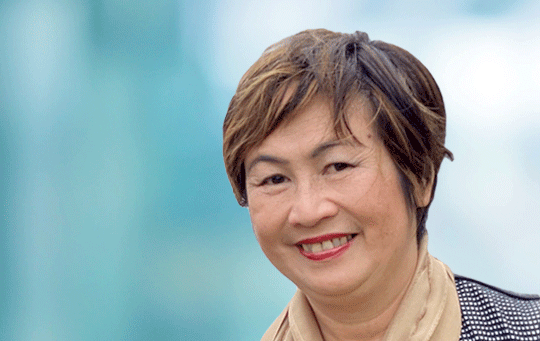 Throughout her 35-year career in the insurance industry, Hoa Bui only had one female boss.
She has worked hard to make sure this is not the case for future generations of insurance professionals.
'When I joined KPMG Actuaries in 2004, I was the first woman in the life insurance leadership team,' Bui recalls.
'By the time I left in 2020, my team had the highest proportion of women in the senior ranks of manager and above across KPMG Australia.'
In recognition of her contribution to championing inclusion and diversity, Bui is the joint winner of the 2021 Allianz Donna Walker Award for Inspiring Leadership.
This award was launched as part of ANZIIF's Year of the Insurance Professional in memory of Donna Walker, Allianz's former chief technical officer and a much-loved and respected industry figure.
Representation at the top
Bui has worked tirelessly to develop the next generation of leaders, and to make sure that they are representative of a diverse team.
Over the years, she has mentored many professionals — both men and women — from graduates to partners.
As president of the Actuaries Institute in 2020, she founded a series of events called 'Asian Female Leaders' where senior women actuaries of Asian descent share their views.
Bui says that although 30 per cent of the Actuaries Institute's membership is female and from an Asian background, few were making it to C-suite or director positions.
'I wanted to launch an initiative that would encourage these members to step up and become leaders,' she says.
'After the first event, numerous young women wrote to us, saying things like: 'Until today, I hadn't seen a leader that looks like me. I feel more visible and included.'
Another achievement during her 12-month tenure as president was founding the Young Actuaries Advisory Board.
'Often, it's not until you're in your 50s that you get the opportunity to be elected to a governance body,' she says. 'Having an equivalent forum for people under 35 will develop their confidence and encourage them to participate in the profession.'
Challenging assumptions
At KPMG, Bui rose through the ranks to be appointed partner-in-charge of actuarial financial risk management, overseeing a team of nearly 150 professionals based in Sydney, Melbourne and Brisbane.
It is the third-largest actuarial team in KPMG globally, but Bui quickly identified the company could address gender imbalances through their recruitment processes.
'I realised that few female candidates applied and when we did offer jobs to them, they didn't always accept it — I wanted to find out why,' she says.
'We came to understand that subtle cues make a big difference. If all the senior people in the room are male or Caucasian, a person may assume that's what the firm is looking for, even though this was never the intention or the narrative — [this is] the power of a role model.'
To counteract these assumptions, Bui changed the recruitment approach to ensure there is always a male and female present and that the selection process looks beyond a candidate's academic performance.
Improving accessibility
Throughout her career, Bui has also prioritised in her own professional development. She is a graduate of the Australian Institute of Company Directors (AICD), which she described as an 'excellent learning and development process' and has served as a director of both non-profit and commercial boards since 2005.
This year, she made the transition to becoming a full-time non-executive director.
But Bui's efforts to further the cause for diversity and inclusion in insurance don't end with those working in the industry.
She's also passionate about improving insurance accessibility for vulnerable customers and served on the Actuaries Institute's Disability Insurance Taskforce conducting a review of issues with Individual Disability Income Insurance (IDII).
In May 2021, the taskforce published its final recommendations for improving the sustainability of the IDII market in Australia and its work has been extended to group insurance, total and permanent disability and trauma.
'It was a significant investment of time on my part, along with many insurance colleagues, but I'm happy to say that there has been strong support for our work,' Bui says.
'Many of our recommendations have been embraced by the insurance industry and other stakeholders, including the regulators.'
Bui is currently Managing Director, Bui Advisory and Non Executive Director, AIA Health.