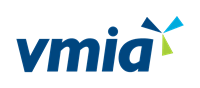 VMIA is the Victorian Government's insurer and risk adviser, covering the people, places and projects that help Victorians thrive. From iconic cultural institutions, major infrastructure, public schools and hospitals, to emergency services and not for profits, our clients are diverse but united in their ambition to make a positive impact in our community. We share this ambition.
Why work with us?
We're known for our incredible culture and sense of community – and an employee value proposition that makes our people proud.

We reward innovation, best practice thinking and collaboration. We are industry leaders in our diversity and inclusion work, are passionate about gender equality, and encourage and enable our people to bring their whole selves to work.

We were leaders in working flexibly even before COVID-19, and now operate successfully remotely, with a suite of events and activities to connect us even when we're apart. In the future we'll continue to work from where it makes sense to do so, in flexible working arrangements that works best for our people and our clients.

We offer programs, subsidies and leave options to support the wellbeing of our people as a top priority.

We invest in our people, ensuring your development and career growth is a priority.