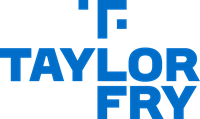 Taylor Fry is a leading independent consultancy offering analytics, actuarial, statistical and policy advice to business and government – backed by a strong focus on research and development. Established in 1999, the firm helps its clients make data-informed, evidence-based decisions to enhance their financial health, and effect meaningful change for communities and society.

The people at Taylor Fry are creative problem solvers, from physicists and engineers to mathematicians and computer scientists. Their innovations have led to changes in government policy in Australia and New Zealand, and continue to break new ground, particularly in the social sector. This pioneering work is supported and developed through an inhouse R&D function, TF Labs, which ensures clients keep up to date with and benefit from the latest commercially driven analytics techniques.

Taylor Fry has offices in Sydney, Melbourne and Wellington, New Zealand. In 2015, Qantas bought a 51 per cent stake in the company to gain access to its advanced analytics services. That year, Taylor Fry co-founder Alan Greenfield was awarded Actuary of the Year by the Actuaries Institute.

The firm periodically recruits across its three offices. While vacancies are listed at https://taylorfry.com.au/careers/, interested candidates with an impressive transcript, and a willingness to learn, contribute and grow are encouraged to email [email protected] with their CV and cover letter at any time.

Taylor Fry looks for outstanding academic achievement, strong numerical ability, as well as exceptional interpersonal qualities. An actuarial degree is not a pre-requisite for obtaining a graduate position.
Benefits of working for Taylor Fry
Diverse work – Everyone, including new grads, works across a variety of projects and industries, from insurance and government regulation to clients in the health and social sectors, retail, aviation, telecommunications and energy.
Career development – Consultants work alongside senior staff to facilitate mentoring, learning to present and pitch for work, stakeholder engagement, internal and external collaboration, knowledge sharing and feedback.
Thought leadership – Taylor Fry staff are involved in research at the forefront of actuarial and analytics discovery. They regularly present or lead conferences, and publish papers and articles on the trends, developments and latest happenings in the actuarial and analytics worlds.
Healthy work culture – Taylor Fry is committed to wellbeing and work/life balance, ensuring flexible hours, part-time work and working remotely to meet individual needs.
Social life – The serious work of having a good time involves a range of health and wellness activities, including, lunchtime sports, mindfulness walks with ice-cream, annual dragon boat racing, daily lunchtime quizzes and monthly board game pizza nights.
Keeping planet and people in mind – Sustainability is a core focus, as well as sponsorships and pro bono work. Taylor Fry has been carbon neutral since 2006.