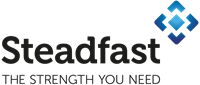 In 1996, 43 independently-owned insurance brokerages joined forces, united in the belief that quality advice and service were paramount in the insurance industry. With that Steadfast was born.

Today we are the largest general insurance broker network in Australia & New Zealand, an ASX 200 listed company, a market leader in our industry and an innovator in insurance broking.
We know that to give our customers a quality, unique and highly personalised insurance experience, every part of our business needs to be top shelf. So we bring together some of the industry's biggest talents, across the fields of Underwriting, Claims and Broking as well as Finance, Human Resources, Marketing, Risk, Operations, Mergers & Acquisitions and Technology.
And we're always on the lookout for energetic and talented people to help shape our future.
Careers at Steadfast:
Realise your ambitions
You want a career that lets you explore your talents — not just a nine to five job. You want to be part of an organisation with big goals — and that understands and encourages yours. As a Steadfast employee, you'll enjoy stimulating, challenging work and real opportunities to grow your career.
Be stronger, together
We believe that none of us are as strong as all of us. At Steadfast, we put teamwork at the centre of everything we do — and we also support you to explore and find better ways to do business. Our nimble approach and flat structure mean that we listen to your ideas and value your experience.
Be valued for being you
Being part of a team doesn't mean being the same as everyone else. In fact, we believe that it's our individual differences that make our teams strong. Our culturally diverse workforce and support of gender diversity, is reflected through women making up 43% of our senior management team, alongside our sponsorship of Head over Heels and Women in Insurance.
Do something that matters
It feels good to work with a company that's socially responsible and that believes in getting involved to make a difference. At Steadfast, you'll have the chance to take part in community fundraising events, and you'll get to see first-hand the difference one company can make, through the work of the Steadfast Foundation.