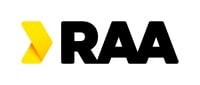 Stay in touch
Job opportunities with purpose
Since 1903, we've been forward-thinking, innovating and growing. So whether you're looking to start, change or further your career, you'll have the opportunity at RAA in a flexible, supportive environment.
Our collaborative culture is designed to help people achieve at every level. Jobs at RAA are packed with learning and development opportunities, and we ensure our staff feel confident, comfortable, and supported in everything they do.
Plus, your job can enhance the lives of our 790,000 members and make a real difference to the South Australian community.
Why make the move?
As one of South Australia's largest and most iconic organisations, we're committed to our members and the wider community.
And we're a passionate bunch, proud to work for an organisation with purpose. Together, more than 1,200 of us strive to make a real impact.
Our benefits
We've built an environment that's focused on belonging. Our culture equips staff to achieve and be excited about the future.
We recognise that the benefits you get from your job are important too. As an RAA team member, you'll enjoy a number of employee discounts, programs, rewards, policies and more.
Multiple career pathways

Staff and family discounts

Flexible working options

Paid parental leave

Training and development programs

Reward and recognition

Inclusion Diversity and Belonging

Resilience at RAA program

Charity and social activities

On-site barista and chef