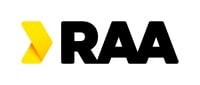 Stay in touch
RAA has a proud insurance history which spans over 75 years.

RAA, as an overall company, has more than 670,000 members who are central to everything we do. We're always working towards new ways we can better serve our members, while keeping them safe, secure and mobile at the same time.

Our insurance team is a leading South Australian insurer and we provide policies to protect your car, home and contents, valuables, boat, and caravan. The team aims to provide the best in products and service standards to customers.

These insurance products are distributed exclusively through RAA's regional and metropolitan shops, with specialist call centre staff located at Mile End HQ.

As an organisation we are committed to the principle of equity and diversity for all employees and potential employees, and employ more than 850 people in South Australia.
Benefits of working for RAA
We really value our employees and offer great employee benefits, which in some cases extend to your immediate family too. They include:
Career development
Corporate uniform
Discounts on products and services
Paid parental leave
Limited free car parking
Workplace flexibility
Reward and recognition programs
RAA superannuation scheme
Salary sacrifice options
Employee assistance program
Onsite cafe
Social club