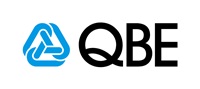 Locations
Canberra
Perth
Melbourne
New South Wales
Queensland
Victoria
Stay in touch
QBE Australia is part of the QBE Insurance Group, one of the world's top 20 general insurance and reinsurance companies. Headquartered in Sydney, we have more than 30 offices across our states and territories. We provide one of the broadest product ranges of any insurer in Australia and offer all major lines of general insurance cover for personal and commercial risks.

We're all about meeting our customers' needs. We do this by seeking to understand our customers and developing competitive, flexible insurance cover that works for them, and by continually striving to deliver the highest level of service, from quote to claim.
Benefits of working for QBE
We provide a variety of opportunities for those who work with us to chart an exciting career. Within a culture that is inclusive, flexible and supportive, we want everyone who joins us to enjoy the benefits of a rewarding and inspiring career. Our areas of expertise are as diverse and unique as the needs of those we look after. So too are the range of roles and opportunities available with us.


QBE Graduate Program
Our 18-month Graduate Program is all about providing the next generation of world class professionals with the tools they need to shape the future of our company and build successful and satisfying careers. It offers:
Strong and diverse career prospects
A competitive salary package that allows you to earn as you learn
Individual career path mapping to help you set goals
Structured learning and development framework to boost your knowledge
Experienced mentors to assist you along the way
Valuable networking opportunities
Workplace rotations that allow you to experience the diversity of QBE
Working at QBE
We create opportunities for you to realise your potential; foster a diverse, inclusive and performance-based culture; and recognise and reward you for your success. We offer:
Discounts: On QBE products, gym membership, home goods and services, hotels and from our sponsorship partners.
Lifestyle benefits and flexible working arrangements from corporate health plans and employee assistance programs, to volunteer and purchased leave.
Financial: Including superannuation contribution matching, salary continuance and income protection insurance, short term incentive and bonus plans.
Career: Payment of professional membership fees, in-house learning, financial and leave assistance for further study.
Recognition programs
Global opportunities
Diversity and inclusion initiatives
For more information on careers at QBE, please visit our careers page.