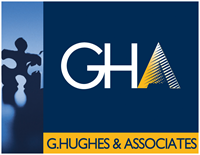 Locations
Adelaide
Brisbane
Hobart
Melbourne
Perth
Stay in touch
G Hughes & Associates (GHA) is a wholly Australian owned group which has been providing specialised factual investigation services to the insurance industry for over 30 years.

GHA has national coverage and retains staff with extensive industry experience in the investigation, assessment of Public Liability, Product Liability, Property, Professional Indemnity, Directors & Officers Liability, Worker Compensation/ CTP claims and general property loss adjusting.

GHA's experienced team have a diverse set of skills, many of whom are legally qualified or possess other professional/technical qualifications in various fields relevant to the investigations undertaken.

GHA is a dynamic organisation constantly seeking people with what it takes to make it in the field of insurance investigation and assessment. For more information visit our website ghaaustralia.com or contact our office on (02) 9362 4058.