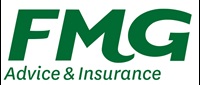 FMG has its roots firmly planted in rural New Zealand, which is why you'll find that we're different when it comes to insurance. We were started in 1905 by farmers for farmers and today we're still 100% New Zealand owned by our rural clients.
Giving rural New Zealand a better deal is our core purpose and we live by an advice-led approach to help you identify and avoid interruptions to your farm, business and in your personal life.
Benefits of working for FMG
If you're looking for an opportunity to start or progress your career with an organisation that values its people, invests in your development and is 100% New Zealand owned and operated, then consider joining FMG, voted one of New Zealand's best places to work!

Our dedication to our people has been recognised in New Zealand's premier workplace survey, the IBM Kenexa Best Workplaces Survey, which measures workplace climate and employee engagement. FMG has been a finalist at the awards since 2011, and in 2015 FMG was named New Zealand's best large place to work.

When you join FMG, you'll team up with people who are passionate about our vision and who enjoy working in a people-focused environment.