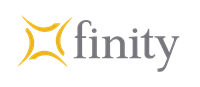 Locations
Auckland
Melbourne
Sydney
Stay in touch
Finity Consulting is Australia's largest independent actuarial and analytical consultancies and a leader in the development of data-driven insights. We work with both large and niche insurers, as well as government agencies, using best practice analytics and cutting-edge techniques to deliver world –class actuarial and consulting advice.
"The most rewarding part of work is recognition from the principals and consultants for a job well-done. At Finity, people care about your career progression and help you plan for your future" - Jessie Wang
Finity boasts some of Australia's leading analytical minds including two former Actuaries of the Year. Finity is also the first inductee to the Australian Insurance Industry Awards Hall of Fame after being awarded the Australian Insurance Industry Awards - 'Service Provider of the year to the Insurance Industry' five times and in 2015 was awarded 'Professional Services Firm of the Year'.
Benefits of working at Finity:
At Finity we encourage all employees to get involved with growing the business and its intellectual capital.

We offer all the benefits of a big firm with the friendliness and supportive atmosphere of a smaller firm. From day one, you'll notice Finity's unique, fun and engaging culture where people are truly valued for who they are and what they offer. Some of the benefits of working at Finity are:
Market leading salaries
Paid parental leave scheme
Bonus scheme
Paid study leave program
Great Culture and lifestyle
Flexible working practice
Professional and social environment
Ongoing professional development support
Social interest groups
Networking and industry events
Rewards and recognition for contributions
Access to industry leaders
Wide variety of interesting & challenging work
Employee assistance program
Annual health checks and flu vaccinations
Student programs:
At Finity talented people are the future of our business. Each year we commit to providing opportunities for both graduates and interns to start their career with us. We offer:
Actuarial Internship program
Our 10 week paid internships give you inside information on the industry and our culture. As well as the opportunity to work with experts and gain an understanding of the daily life of an actuary.
Graduate program
Our graduate program will give you the skills you need to hit the ground running. We introduce you to all of our analytics techniques and provide 12 months of industry leading technical training to hone your skills. You'll also be supported by a 'buddy' to help you settle in and guide you along the way.