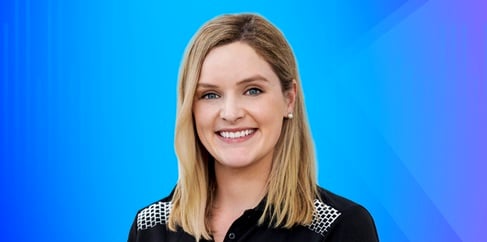 Studying at University full-time whilst working in a brokerage two and a half days a week and completing three shifts at Bakers Delight, Kathryn McClunie credits her parents with the work ethic that was instilled in her from an early age.
In this podcast, Kathryn speaks about the opportunities available to younger entrants and what they need to focus on to guarantee success in an industry that is far more dynamic than most would think.
Having said that, she is quick to caution new entrants to stay put for some time and "put the blinkers on a little bit" to give a business and the individual a good chance to grow together.

She also credits Education as a core component of her success as the ideas and information she received "was invaluable in helping to develop (her) career".
"I probably aligned it (Insurance) with Accounting…but what I noticed really quickly when I went to some Young Insurance Professional Groups is WOW… There are so many opportunities for young people in our industry and it's a hidden gem".
If you are an ANZIIF member, go here to add the points to your CIP point register.
Take me to the Business Made Personal website
Meet the host: Mark Silveira
B.Bus (Ins), Cert Mgt
Mark Silveira is an experienced Presenter, Master of Ceremonies and an insurance professional with over 40 years in the business. His understanding of the insurance landscape enables him to ask the pertinent questions of podcast guests to assist those listening to learn from and advance their own careers.
Business Background:
Managing Director of The Lionheart Group – consulting service to the financial services sector
Head of Sales – TravelCard real-time travel insurance
General Manager – Coveright Insurance Brokers
National Marketing Director – Steamatic disaster restoration and recovery
Chief Executive Officer – AFMA IAAA insurance authorised representative group
General Manager – Steadfast insurance broking group