Andrew Spilsbury, Gallagher Bassett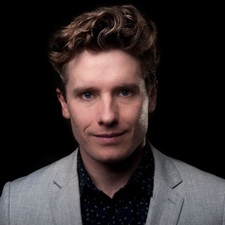 'Come aboard, we need your ideas!'
ABOUT YOU
My current role is as General Manager, Marketing and Communications for Gallagher Bassett (GB).
I first came into the insurance industry in 2010 working in an administrative role pulling together GB's tenders. GB sponsored me to do my Masters of Business, Marketing at Queensland University of Technology (QUT) and once I graduated, promoted me to a team leader role in the marketing area. In 2017, I was promoted to GB's Senior Executive in the role of General Manager, Marketing and Communications.
CAN YOU SHARE WITH US SOME OF THE THINGS YOU MIGHT DO IN YOUR ROLE DAY-TO-DAY?
I'm responsible for managing GB's Marketing and Communications team, helping GB form stronger connections with its team members, clients, other organisations and the broader community.
My particular area of interest is using new technologies and digital platforms to connect better with our audiences so I focused a lot on that area. Recently I've been really focused on chat bots and their applications for engaging better with claimants and injured workers.
I am also involved in all of GB's major tenders and implementation projects. For example, GB recently opened its offices in the Northern Territory and I got to be heavily involved in that project. The online LaunchPad, for which we won the ANZIIF Innovation of the Year award, was developed as part of that project as a way of helping us connect better with government agencies and injured workers across the Territory. We're also very mindful of being heavily involved in communities where we operate, so that was a large part of my role.
For this project, it meant working with the NT Department of Police, Fire and Emergency Services to set them up with our Gentle Bear Trauma Teddy program, which provides teddy bears to police officers to use in their work with children. We also set up a volunteering program with the Alabut Families Indigenous Corporation to support underprivileged young people from indigenous communities in Darwin.
That ties into another area of my work, which is as the Chair of GB's Diversity and Inclusion Committee. I'm really passionate about promoting diversity and inclusion within the industry which is something GB has really embraced.
HOW DOES MARKETING AND COMMUNICATIONS FIT INTO INSURANCE?
Marketing and communications is critically important within the insurance industry. From winning business, to delivering claims services, to recruitment and retention, marketing and communications plays a significant role in how we engage with all our audiences. It really defines how we connect to our customers and communities and also helps us understand these stakeholders better so we can continue to develop better services that meet the needs of an evolving market.
YOU STUDIED AT THE QUEENSLAND UNIVERSITY OF TECHNOLOGY, DID YOU EVER THINK YOU WOULD END UP WORKING IN INSURANCE OR HAD YOU PLANNED TO?
It was actually the team at GB who encouraged me to do my Masters at QUT, so by the time I began that degree I was already working in insurance.
Prior to starting at GB I had never really considered a career in insurance. IT's something I 'fell' into because I was looking for work in tenders and marketing, but I certainly consider myself lucky to be part of the industry. The opportunities for growth and development, to have a voice and make a difference as well as contribute to some really significant projects at a relatively early stage of my career are all things you find in the insurance industry, and that's what has kept me in the industry.
YOU'VE BEEN WITH GALLAGHER BASSET FOR AROUND 8 YEARS AND HAD SOME GREAT OPPORTUNITIES. HOW IMPORTANT IS GROWTH AND WHAT ADVICE WOULD YOU GIVE SOMEONE LOOKING TO FIND THAT NEXT STEP?
My experience of the insurance industry has been that it's absolutely full of wonderful opportunities to grow and develop, the biggest thing you have to do is make sure you reach out and ask.
I've been helped along by some really generous mentors and coaches throughout my career at GB. People in our industry are really generous and giving with advice and support, you just have to ask for it, follow it and make sure you show your appreciation.
It's important to continuously expand your network as well. Be active on LinkedIn and withing the industry. Associations like ANZIIF and YIPs run a tonne of great networking events and conferences where you can meet other like-minded people.
WHAT ADVICE WOULD YOU GIVE SOMEONE LOOKING TO GET INTO INSURANCE?
The insurance industry is undergoing a real paradigm shift at the moment. A combination of changing customer expectations and new technologies are changing the game in terms of how people like to receive insurance services and how they want to interact with insurers.
That has created a really awesome opportunity for 'digital natives' who understand this stuff innately to make a really big impact. My advice for young people looking to get into insurance is 'come aboard, we need your ideas!