Emma Doney, YDR Chartered Loss Adjusters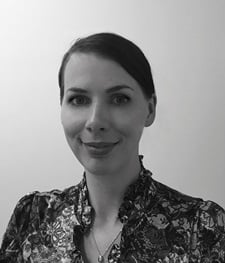 'After falling into the industry by chance, I realise now that I had incredible misconceptions about the industry'
ABOUT YOU
I am a Partner, the Queensland Manager and a Chartered Loss Adjuster for YDR Chartered Loss Adjusters (YDR). I have been in loss adjusting for almost 10 years.
In my 'spare time' - I am President of the QLD Claims Discussion Group, and I am Vice President on the committee for Women in Insurance.
Away from work - on the sunny days you'll find me flying drones with my Dad, and on the rainy days, playing with my 3D printer under the watchful eye of my 10-year-old ridge-back dog.
YOU STUDIED LAW AT QUEENSLAND UNIVERSITY OF TECHNOLOGY, WHAT LED YOU TO INSURANCE?
Insurance was not a deliberate choice. Indeed, I dismissed the elective for 'insurance law' when I was at university, thinking it would be 'boring'. After falling into the industry by chance, I realise now that I had incredible misconceptions about the industry.
I did an internship with a law firm in my final semester, however it didn't feel like the right career for me. Whilst I considered my options, I worked as an Administration Manager at a loss adjusting firm. Fortunately, my career path was laid out for me there, I just needed to seize the opportunities ahead - and I haven't looked back.
DOES YOUR BACHELOR OF LAW FROM QUT HELP YOU IN YOUR INSURANCE CAREER?
Every. Single. Day.
The industry of insurance is, overall, centered around the concepts of contract law. My role in assisting insurers with public and product liability, professional indemnity and personal injury claims, draws on my learning in tort law, and my studies into regulations, standards and statutes. Similarly, my focus on construction claims is promoted by my studies into construction law and the relevant building codes and standards.
Studies in law at QUT also had a high focus on the art of negotiation, which I use every day when dealing with insureds, claimants, brokers, and any other related parties to the claim.
YOU CURRENTLY WORK AT YDR CHARTERED LOSS ADJUSTERS, CAN YOU TELL US WHAT YDR DO AND HOW THEY WORK WITH INSURANCE COMPANIES.
Loss adjusters are the intermediary between the insurer and insurance in a claim (and other related parties). We are the investigator, researcher, reporter, mouthpiece, negotiator and assessor in a claim environment.
YDR are an independent, Australian owned an operated chartered loss adjusting firm. We have a national presence, which is enhanced by a strong focus on a connected team culture, continued education and development, and the delivery of a specialised product to market.
Whilst YDR's head office in Adelaide has a strong force in the domestic market, nationally we are focused on niche specialty and major loss claims in liability, property and constructions sectors across Australia.
WHAT ADVICE WOULD YOU GIVE SOMEONE LOOKING TO GET INTO INSURANCE?
As the insurance market touches almost every aspect of our professional and personal lives, joining the industry gives someone the opportunity to be exposed to a variety of different industries, groups, people and situations. Every claim is different, meaning every day is different.
The insurance community is well connected and supportive. I have built an amazing network professionally, and some of my closest friendships have been formed inside the industry.
The opportunities are endless if you seize them, and you won't look back.