Details
Time and date:

6 October 2021, 12:00pm - 1:00pm AEDT*
*Please visit Time and Date to establish the start time in your local time zone.

Venue:
Online
Price:
$35 AUD | $37.50 NZD
CIP points:
1
Speakers
View the speakers
Registrations closed | Browse upcoming events
About
Insurers have implemented capacity management strategies and minimum security control requirements as they seek to reduce the dramatic increase in claims and to manage their systemic risk exposure.
In this webinar, you will hear from two cyber experts from Marsh — Nicole Pallavicini, Managing Principal, Cyber and Fiona Fong, Cyber Incident Management and Claims Lead – Pacific. Nicole and Fiona will share their unique insights into this field and discuss the challenges and opportunities in the Australian cyber insurance market.
This is an ideal opportunity to understand the cyber risk landscape and how it could impact you and your clients.
For further information about this professional development program, please contact Sara Cheong, Sponsorship Executive.
Learning Outcomes
At the end of this webinar, attendees will be able to:
Discuss the current state of the Australian cyber insurance market and predictions for 2022
Describe the cyber risk landscape and claims trends
Sponsorship
Sara Cheong can also be contacted regarding sponsorship opportunities for ANZIIF webinars. For more information on how your organisation can benefit as a sponsor of this leading professional development program, please get in touch by phone on +61 3 9613 7200 or by email at [email protected].
---
Sponsors
Support
---
Speakers
Nicole Pallavicini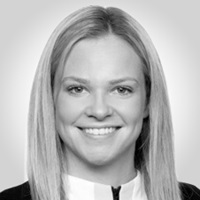 Managing Principal, Cyber
Marsh
Nicole commenced her insurance career in 2013 with a global broking organisation and has extensive experience in the financial lines insurance sector including Cyber Insurance, Investment Managers Insurance and Professional Indemnity. Since commencing her role at Marsh in 3 years, she has been responsible for a portfolio of complex Cyber renewals consisting of large global private and publicly listed organisations with specialised experience in placement and technical reviews.
She is accountable for the creation, development and retention of existing and new opportunities within a specialised portfolio of insurance products leveraging market relationships to deliver best in class solutions, and frequently prepares Cyber thought leadership material, including industry-specific papers in industry trends and predictions.
Nicole was named Insurance Business Young Gun earlier this year.
Fiona Fong
Cyber Incident Management and Claims Lead – Pacific
Marsh
A lawyer by background, Fiona leads the cyber incident management and claims practice for Marsh Pacific. She is involved with providing a range of pre-incident and claims management services to large corporate and global clients, with a particular emphasis on managing a portfolio of complex cyber matters.
In 2017, Fiona won the Turkslegal claims scholarship for her essay on 'Navigating Cyber Claims in an Evolving Landscape' where she devised a six- step process to assist claims handlers with building experience in the area of cyber claims. Fiona was also named ANZIIF Young Insurance Professional of the Year in 2018 and Insurance Business Young Gun in 2019.