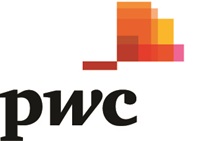 Locations
Adelaide
Brisbane
Canberra
Melbourne
Newcastle
Perth
Sydney
Stay in touch
In an increasingly complex world, PwC works with businesses, Government and the community to help Australia continue to thrive and grow.
PwC Australia delivers quality in audit, assurance, consulting and tax services to more than 5,000 clients.

We're part of a network of firms in 155 countries with over 284,000 people. PwC is one of the top 50 brands worldwide and PwC Australia is among LinkedIn's top companies for where Australians want to work.

We are bold about our commitment to diversity and inclusion, and we empower flexible working.

Our purpose is to build trust in society and solve important problems.

We believe the most important problems are better solved together. PwC is a powerful multiplier of connections and innovation. It's what we do best: connecting people, businesses, technology and ideas to solve important problems.
Creating a meaningful career is important, but so is creating yourself
To do both, you need the right opportunities. We encourage and support both your professional and personal development, lifelong learning, individuality and choices. That's why we're consistently voted one of Australia's top employers and workplaces. So whether you're just starting out or an experienced professional, explore our opportunities and find out what type of career you can create with us.