Details
Time and date:

14 May 2021, 12:00pm - 4:00pm ACST
*Please visit Time and Date to establish the start time in your local time zone.




Registration opens: 12:00pm – 12:30pm ACST
Luncheon/Presentations: 12:30pm – 3:00pm ACST
Networking Drinks: 3:00pm – 4:00pm ACST

Venue:
Adelaide Convention Centre
North Terrace, Adelaide, South Australia
Price:
Member: $200 AUD
Non-Member: $250 AUD
Group Booking (3 or more): $180 AUD

Speakers:
View the speakers
Registrations now closed | Browse upcoming events
About
ANZIIF is excited to host the South Australian Charity Luncheon in May 2021. This luncheon has gained an enviable reputation as one of the key charity and networking events on the South Australian calendar.
We have again partnered with Camp Quality, who believe every Australian child impacted by cancer should have every opportunity to thrive. Camp Quality do this by providing innovative programs and services to develop life skills and strengthen the wellbeing of children aged 0 – 15 growing up with cancer, and their families.
The charity luncheon has become the premier event for the South Australian insurance industry. Not only does it raise vital funds for deserving charities, it also provides the local industry with a platform to network and socialise.
The fundraising activities include a silent auction, a wine wall and a raffle.
Wear a touch of yellow at the luncheon to show your support for Camp Quality.
Registration
Registrations for this event are closed.
For further information on this premier event please contact ANZIIF Customer Service.
About Camp Quality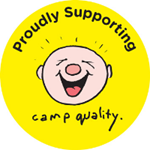 Camp Quality gives kids facing cancer the chance to be kids again.
Camp Quality's services and programs are created specifically to support children aged up to 15 years, who are dealing with their own cancer diagnosis, or the diagnosis of someone they love, like a brother, sister, mum or dad. Camp Quality provides kids and their families with fun experiences, trusted information, coping tools and a supportive community; in-hospital, online, at school and away from it all on camps and at our retreats.
Camp Quality services and programs help kids and families at every stage of the cancer experience - in hospital, online, at school and away from it all.
Camp Quality raises funds to ensure the 8,900 kids facing cancer, who are registered for our services and programs, have the chance to just be kids again and create positive memories that change their cancer story.
Camp Quality does not currently receive any substantial financial support from the Australian Government nor any State or Territory Government, yet their services are provided completely free of charge, right across the country, to whoever needs them.
Watch the Camp Quality puppets - Kylie, Dean and Mel - explain some of the work they do!
For more information on the wonderful work that Camp Quality do please visit their website.
Acknowledgements
ANZIIF gratefully acknowledges the generous assistance and support of the event content committee.
Rod Winders
Meredyth Stewart, Risk & Corporate Governance Manager - Miga
Blaise Silva, Underwriting Development Manager - SA, 360 Underwriting
Sponsorship
Are you interested in sponsorship opportunities for this event? For more information on how your organisation can benefit as a sponsor of this leading professional development event contact Sara Cheong, Sponsorship Executive by phone on +61 3 9613 7200 or by email at [email protected].
---
Sponsors
Platinum
Gold
Silver
Networking Drinks
Satchel
App
Support
---
Speakers
Deborah Thomas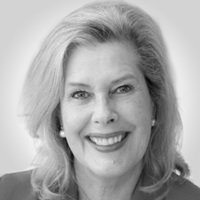 CEO
Camp Quality
Deborah Thomas joined Camp Quality as CEO on 28 January 2020.
Deborah has over 30 years of experience in large consumer businesses including media, entertainment, health clubs and retail in Australasia and the United States, as well as extensive experience in working with not-for-profit (NFP) organisations. Deborah's understanding of business, branding and management, coupled with her compassion and people skills, make her a fantastic leader for Camp Quality.
Deborah is regarded as one of Australia's most successful and respected executives, with over 25 years of experience across print, television, radio, digital and social media. She has managed some of Australia's most popular magazine brands, including The Australian Women's Weekly, where she was Editor-in-Chief for nine years.
Throughout her time in the commercial sector, Deborah has been involved with many national Not-for-Profit (NFP) organisations, applying her skills, network, leadership, and marketing expertise, to collaboratively set successful strategies, increase brand awareness and importantly improve fundraising and service delivery.
Shaun Li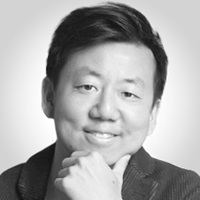 Guest Speaker
I've been a lab scientist, a dietitian and a public health officer who spent 8 years delivering health messages to the public, and in that time learning about social marketing and how to truly engage audiences with messages.
Throughout this journey I discovered photography and realised that content creation is the field which truly sets my soul alight. This led to the establishment of my business Capture the Present. I love working with passionate individuals to create content that truly represents their vision and highlights to the world the value they have to offer.
Regarding Camp Quality, I signed up as a volunteer during my university days, when there was a call out from Flinders University for volunteers. From my first few camps I was hooked on the sheer happiness and joy that each event was overflowing with. Combined with the sense I was doing something of great value and helping others, I continued volunteering and 10 years later I'm still committed to the organisation.
Capturing photos for Camp Quality simply became a natural evolution of my role with Camp Quality. Being able to capture the sheer elation of the kids at camp despite the challenges they face still moves me greatly to this day.
Tim Ginever (MC)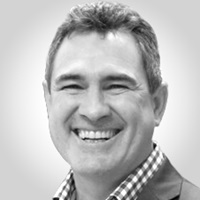 If you were to undertake a detailed objective assessment of Tim Ginever's football ability - marking, kicking, pace, ball skills and so forth - you might conceivably end up wondering how they could possibly be combined to produce a player of league standard.
Tim Ginever, however, was much more than just an average league player; he was arguably one of the most important SANFL footballers of the 1980s and 1990s, and provided conclusively persuasive evidence that success in football as much attributable to mental strength as it is to physical capabilities.
When Tim Ginever entered the playing arena he became so consumed by white line fever as to metamorphose, almost literally, into a completely different person from the happy-go-lucky larrikin who confronted the TV cameras during post-match interviews, to a Tough, intense, courageous and dynamic player. He was the heartbeat of a Port Adelaide side that won no fewer than seven SANFL premierships between 1988 and 1996.
For the flags of 1994-1995-1996 Ginever led from the front as team captain, and the longer his 314-game league career went on, the better he played.
Tim has carved a part time career off field in media, both on Radio and TV with his larrikin sense of humour appealing to all supporters.
This sense of humour saw him perform at the Adelaide Fringe in both 2016 & 2017 for a total of 20 performances.